DIY Makeup gameplay walkthrough part-1 (iOS, android)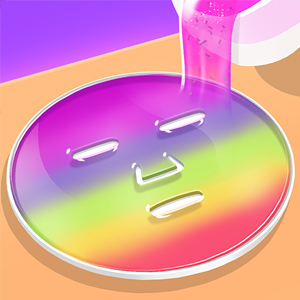 We provide guides, tips, tricks and tutorial of DIY Makeup, video walkthrough of how to get three stars of each level, Solutions, Answers, Walkthrough, and Cheats of DIY Makeup, enjoy!
DIY Makeup
is a popular game published on Android Google Play And IOS APP Store.
Game highlights
1. DIY makeup is finally here!
2. Give girls makeovers with perfect lipstick, salon nails, face masks, perfect blush, eyeshadows, and more!
3. Grab your phone and start playing the best makeup game of the year!
Gameplay
Use everything you can think of to DIY your cosmetics yourself!
Game features
1. Exciting new features, such as new visuals, and cool new levels and new makeover game mode!!
2. Make healthy and beautiful cosmetics by yourself.
Editor's recommendation:
DIY Makeup is a new game combining makeup and handwork that has never been seen before. Make healthy and beautiful cosmetics yourself, and paint yourself a beautiful fashion makeup. Become the most fashionable girl! Have fun!
Hi, we are devoted to providing the newest walkthrough, tip, cheat, tutorial of different games.
This is the walkthrough of the classic game DIY Makeup!
DIY Makeup gameplay walkthrough part-1 (iOS, android) Walkthrough played by topgames.com.
If you enjoyed the video game and want to see more DIY Makeup! Walkthrough videos, leave a Like, we will present by topgames.com soon.

0%