Angle Fight 3D - Gameplay Walkthrough Part 1 All Levels 1-5 (Android, iOS)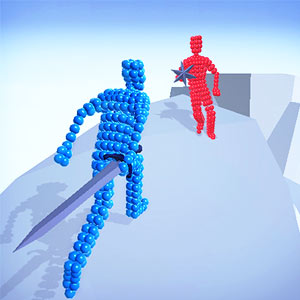 We provide guides, tips, tricks and tutorial of Angle Fight 3D, video walkthrough of how to get three stars of each level, Solutions, Answers, Walkthrough, and Cheats of Angle Fight 3D, enjoy!
Angle Fight 3D
is a popular game published on Android Google Play And IOS APP Store.
Game highlights
1. Realistic simulated scene;
2. You can strike your best battle pose;
3. There are many challenging levels waiting for you to unlock.
Gameplay
Players need to grab the swords to fight the enemies and win the game.
Game features
1. Aim right and true to fight.
2. Experience various weapons in the game.
3. You kill the red guy which is your enemy exploding into red pieces, if you lose you have to restart.
Editor's recommendation:
Welcome to play this fighting game now! It's time to overcome the enemies! Put up your swords, or other weapons, strike your best battle pose. Fight and beat your enemies. Are you ready to take on the challenge in Angle Fight 3D? We bet you are! Come on!
Hi, we are devoted to providing the newest walkthrough, tip, cheat, tutorial of different games.
This is the walkthrough of the classic game Angle Fight 3D!
Angle Fight 3D Gameplay Walkthrough played by topgames.com.
If you enjoyed the video game and want to see more Angle Fight 3D videos, leave a Like, we will present by topgames.com soon.

100%