-advertisement-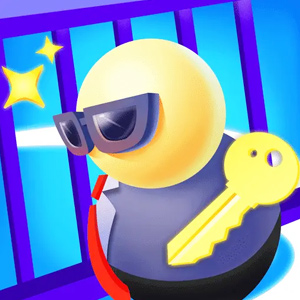 Wobble Man
From
: April-7th-2020
Google Play Developer
:
Bytedance Pte. Ltd.
Apple Store Developer
:
Ohayoo
Tags
:
Puzzle Games
,
Casual Games
,
Escape Games
,
Logic Games
,
IOS Games
,
Android Games
,
Strategy Games
,
Building Games
,
Simulation Games
,
Police Games
,
3D Games
,
Collect Games
Wobble Man is a magical and fun casual game. The strange man in the game is actually an agent, and the figure of the round head wearing sunglasses is very funny. The gameplay is very intense and exciting, but the operation is very simple. We only need to use our fingers to control the strength of the rope to let the villain reach the end safely, and then we can enter the next level. Players can get rich gold rewards after completing each level. If you are interested, download it!
Wobble Man Game Features:
Funny levels that you can't imagine!
Pass the levels one by one!
The funny machine that surprises you!
The whole new experiences every day!
How can agents not be equipped with advanced equipment?
How can the Key person not have a set of handsome skin system?
How can a good game be very similar on every level?
How can Wobble Man not bring you joy and fun?