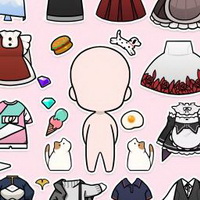 Unnie doll
From
: April-2nd-2019
Google Play Developer
:
0.1%
Apple Store Developer
:
0.1%
Tags
:
Casual Games
,
IOS Games
,
Android Games
,
Simulation Games
The Description of Unnie doll
: Unnie doll game is a simulation-like mobile game with decoration as the theme. It will create a perfect shape for your favorite girl. It can completely change all your looks from the hairstyle and the wearing and realize the gorgeous from an ugly duckling. The metamorphosis, whether it is the image of the goddess or the style of the lady, as long as you like, you can solve the problem in the way you think, and collect all kinds of small decorations, earrings or pendants for her. Can be saved as your screen saver.