-advertisement-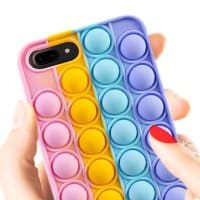 Play Online
Pop it Fidget Toys 3D Games
From
: January-2nd-2023
Google Play Developer
:
FALCON GAME STUDIO
Tags
:
Casual Games
,
Android Games
,
Simulation Games
,
3D Games
,
Time-killing Games
,
Kids Games
,
Skill Games
,
Girl Games
Game highlights
1. One of the most popular casual games.
2. Tons of fidget deals and stylish fidget toys
3. The Perfect Anxiety Relief Game
Gameplay
Tap to play.
Game features
1. A variety of finger games!
2. Pop it Magic, Fingertip Bubbles, Fidget Cubes, Fidget Spinner, Fingertip Dodecagon, Bean Toys, Slime, Slice Sand, Bubble Wrap, Sliced Games, and others.
3. Have endless fun!
4. Completely free! Have fun with friends!
Editor's recommendation:
Congratulations on finding the richest collection of fingertip games! In Pop it Fidget Toys 3D Games you will enjoy a wide variety of fingertip games! From pop it magic, finger bubbles, fidget cubes, finger gyroscopes, finger dodecagons, bean toys, slimes, slice sand, bubble wrap, shredding games to other fun fingertip games, the games you can think of are all here! If you're a fan of fingertip games, don't miss it! Have fun!