-advertisement-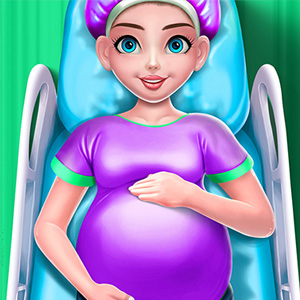 Play Online
Mommy Pregnancy Baby Care Game
From
: November-15th-2022
Google Play Developer
:
Creative Bee
Tags
:
Casual Games
,
Dress Up Games
,
2d Games
,
Android Games
,
Food Games
,
Cooking Games
,
Simulation Games
,
Cute Games
,
Design Games
,
Doctor Games
Game highlights
1. Fun care game! Not only do you have to take care of the baby, but you also have to take care of the pregnant mom!
2. Learn about caring for babies. Develop a sense of responsibility in your children!
3. Including a variety of fun mini-games!
Gameplay
Tap to play.
Game features
1. Feed your baby healthy meals and fruits
2. Regular checkups for mothers and newborns
3. Choosing cute clothes for the pregnant mother
4. enjoying the nursery decoration. Taking care of a cute newborn baby
Editor's recommendation:
Mommy Pregnant Caring is a care game! Unlike other baby care games, in Mommy Pregnant Caring you also need to take care of a pregnant mother! You need to go with her to the hospital for checkups, choose cute outfits and decorate the nursery! You'll have to enjoy the birthing time with her! The baby is born! The fun game is just beginning! All kinds of baby games are waiting for you to challenge! Try this game! Have fun!