-advertisement-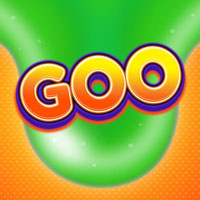 Play Online
Goo: ASMR Slime Simulator
From
: January-19th-2021
Google Play Developer
:
WannaPlay LLC
Apple Store Developer
:
Pixeland LLC
Tags
:
Casual Games
,
IOS Games
,
Android Games
,
Food Games
,
Simulation Games
,
3D Games
,
Dog Games
,
Kids Games
,
Animal Games
Game highlights
1. ASMR section - relieve stress and discover ASMR experience.
2. Slime section – create and play with your own slime!
3. Choose from a huge collection of materials, colors, and add-ins.
Gameplay
Create a super realistic slime and play with it on your mobile device. Relax your mind and discover our unique ASMR experience. Stretch your slime, squish it, knead it, pop it - just like you would with real slime or putty.
Game features
1. Photo slime editor – upload your photo, add a lot of fun and slime and play with it!
2. Nature section - enjoy the sounds of nature for relaxing or sleep.
Editor's recommendation:
Life is stressing you out? We know a way to keep you sane! Goo is your go-to app for soothing relaxation, visual satisfaction, and innocent fun. No matter if you want to poke around a slimy mass, get your senses triggered the ASMR way or meditate - this one covers it all. We are constantly adding new slimes and ASMR triggers to our collection so that the fun never stops!