-advertisement-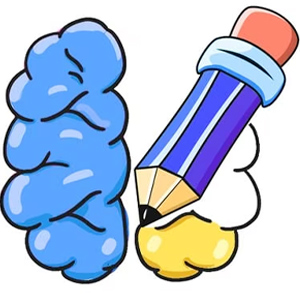 Play Online
DOP: Draw One Part
From
: May-17th-2020
Google Play Developer
:
SayGames
Apple Store Developer
:
SayGames
Tags
:
Puzzle Games
,
Avoid Games
,
Casual Games
,
2d Games
,
Playcanvas Games
,
IOS Games
,
Android Games
,
Kids Games
,
Skill Games
DOP: Draw One Part This is a supplementary drawing game. In this activity, players are about to supplement the missing parts of the characters or animals in the picture. Each character has their complete structure and complete appearance. Players need to do It is a series of observations on them. Observe that there are some missing parts in this picture. If the player can find out, they can operate it there. Use a brush to paint a series of paintings. You can pass this level correctly!
Game features:
1. In this painting process, there is a set of comparison charts. After the initial drawing is completed, it will be compared with the correct graphics;
2. If the player draws the picture correctly, then everyone can get the score this time, if the drawing is wrong, the points will be deducted;
3. In different levels, players need to analyze different pictures, each of these pictures has different missing parts;
Game highlights:
1. The picture may be some characters, some animals, or even some trees;
2. In the analysis, everyone needs to associate with the daily life and their state of daily life;
3. After completing the idea, you can start to draw gradually, using a brush to leave traces on the picture;
Gaming strategy:
If the lines of the painting are complete, the probability of success will be greater.